This is a checklist of the birds of Ardnamurchan generated from the British Trust for Ornithology (BTO) most recent census data.
Species are listed taxonomically. The common and scientific names are provided, with the latter linked to the BTO BirdFacts page for that species. This includes a wealth of data including identification tips, population size and trends, breeding survival and biometrics.
The winter and breeding distribution on Ardnamurchan are represented with icons 1. Each of the individual squares on the 3×2 gridded icon represents one of the six 10 km squares (NM46, NM47, NM56, NM66, NM66, NM67) shown in the map below.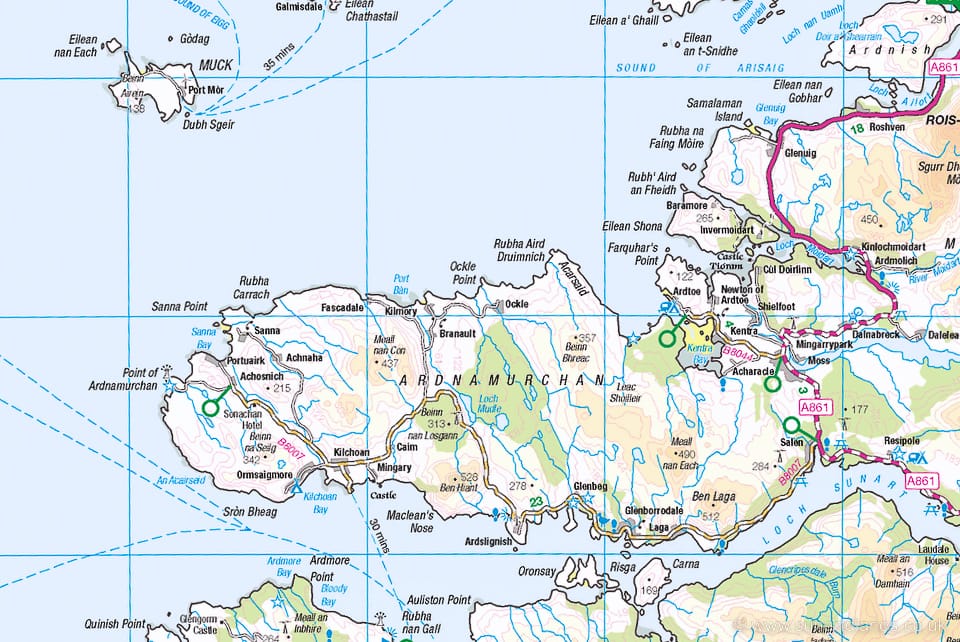 Overwintering presence is indicated by an open circle (black on white). Breeding probability – possible, probable, confirmed – is indicated by increasing diameter red symbols on the summer icon.
Each of the icons is linked to the relevant BTO Bird Atlas Mapstore of the species covering the UK. Further details of how the list was generated are posted on The Sunart Diary blog.
A PDF of the list is available to download.
---
You will need to use the light coloured theme to view the icons - you can switch between light and dark themes using the linked symbol in the bottom right hand corner of this screen. ↩︎